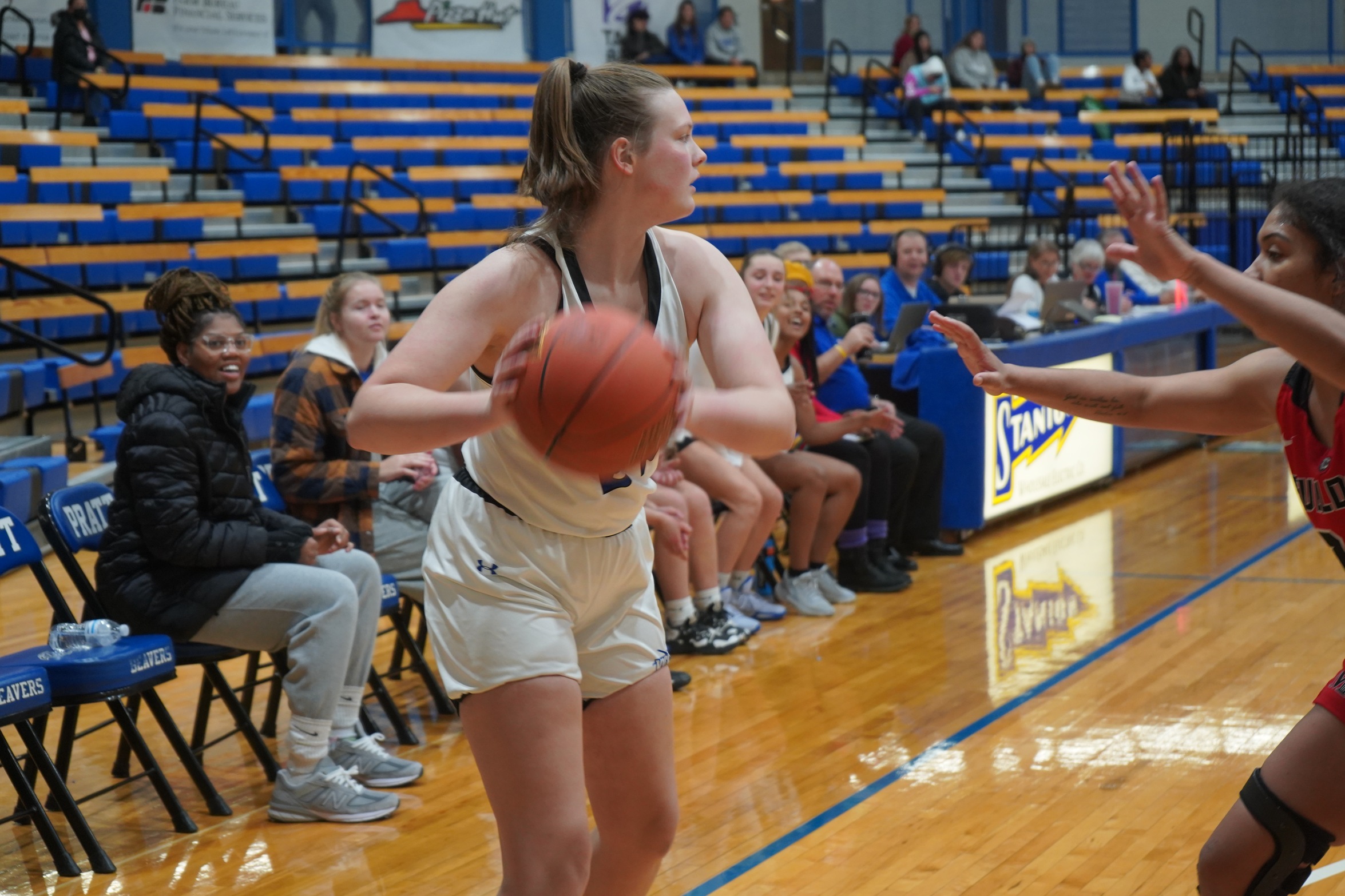 Pratt, Kan. - The Pratt Community College Beavers hosted the Butler Community College Grizzlies for a post-Thanksgiving showdown. The Beavers entered the game having lost to Hutchinson on Tuesday, November 22nd. On the other side, Butler entered the game undefeated coming off their third straight conference victory against Northwest Tech.
Over halfway through the first quarter, the Grizzlies had built a nine-point lead and ended the quarter with a ten-point lead 21-11. The Beavers were able to cut the Grizzly lead to double digits by halftime only being down 36-31. After an early run to start the third quarter from the Beavers, Butler was able to hold on to a 63-53 lead at the end of three. Pratt never gave up in the game and went on another run in the fourth quarter, but ultimately lost 84-75.
Freshman Isis Sanders had her best game in a Beaver uniform with 22 points. Princess Anderson had 18 points in the game while both Macy Hanzlick and Emily Acton had 11 points. Pratt only turned the ball over 12 times in the game and had 10 points off of turnovers.
They will travel to Plainview, TX on Wednesday to take on the Wayland Baptist (JV) team before hosting Cloud County next Saturday, December 3.